Here's a useful and pretty cool internal linking tip that the SEOs and site owners among you might love.
As Steven Kang explains in his post, it's a systematic way to add content to your power pages while providing contextual internal linking to other pages, but without making your pages look bloated.
Using this approach is a lot easier than looking for the right word from an existing paragraph for contextual anchor text.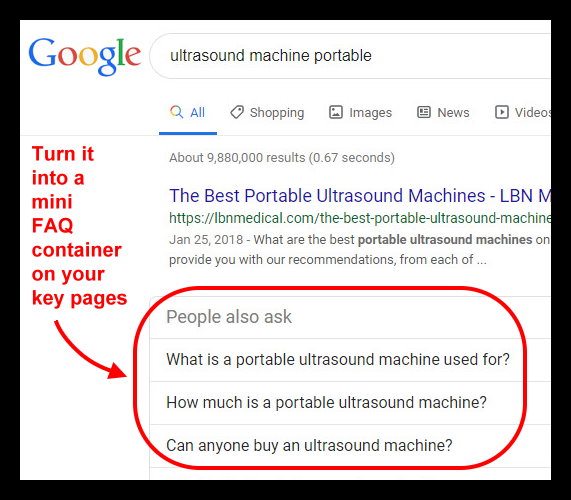 How can you implement this?
Visit Google and scan the 'People also ask' section for Q&A type content.
Rewrite the content around it.
If a keyword doesn't trigger 'People also ask,' you can go to Answerthepublic.com and collect questions.
Add a mini accordion style FAQ container on your webpage.
Create internal linking to other pages.
There are some more tips shared by the community members which can add even more value to your web properties too. Here are a few that stood out:
Stockbridge Truslow suggests using markup from Schema.org for HowTo, QA Pages, FAQ Page to potentially show your content on Google search.
Another good way to build context between pages is to use <blockquote> or <q> tags to quote other sections of your site and add cite attributes to the pages where the text originated.
Brian Schofield suggests adding QA markup to each question. That way the questions appear directly below your SERP listing and take up twice as much real estate. Brian says he's seen a huge increase in CTR doing this.
Need more details, got any questions or just want to share your own tips with the community? Visit the original post here.