I want to introduce you to automated link building software – Money Robot. This is your link assistant, which helps you build links automatically. Of course, there are some other solutions out there. But what my internet marketing journey showed to me that other software was kind of more technical, little less newbie friendly and less intuitive, unlike Money Robot.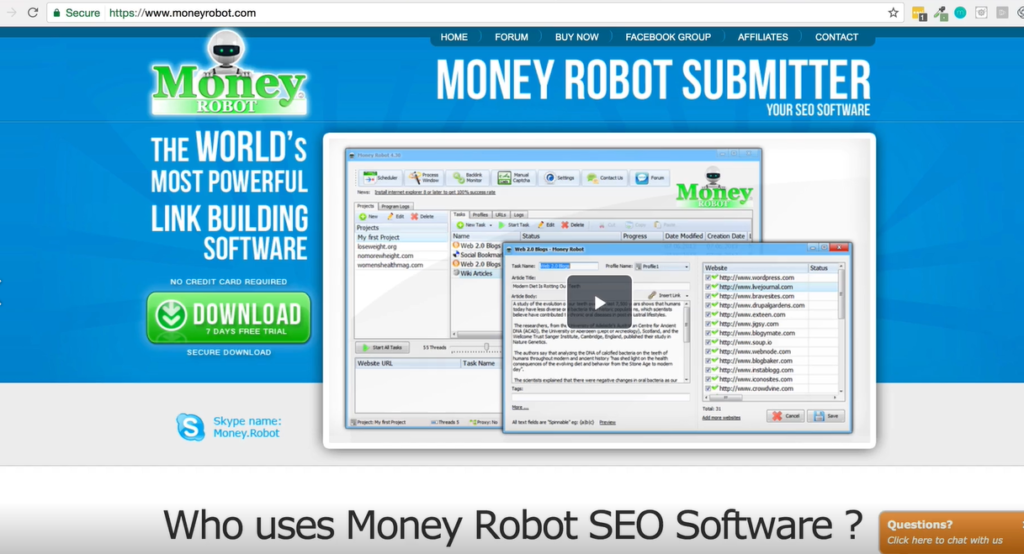 So it is super simple. You literally just plug in your keywords and your URLs and make a few clicks and the rest is pretty much done for you on autopilot. So I recommend investing in the one-time license fee just because it makes the most sense to me. I don't like recurring subscriptions if there's a one-time fee opportunity you should purchase it in order to make this powerful link building tool in your ranking arsenal forever.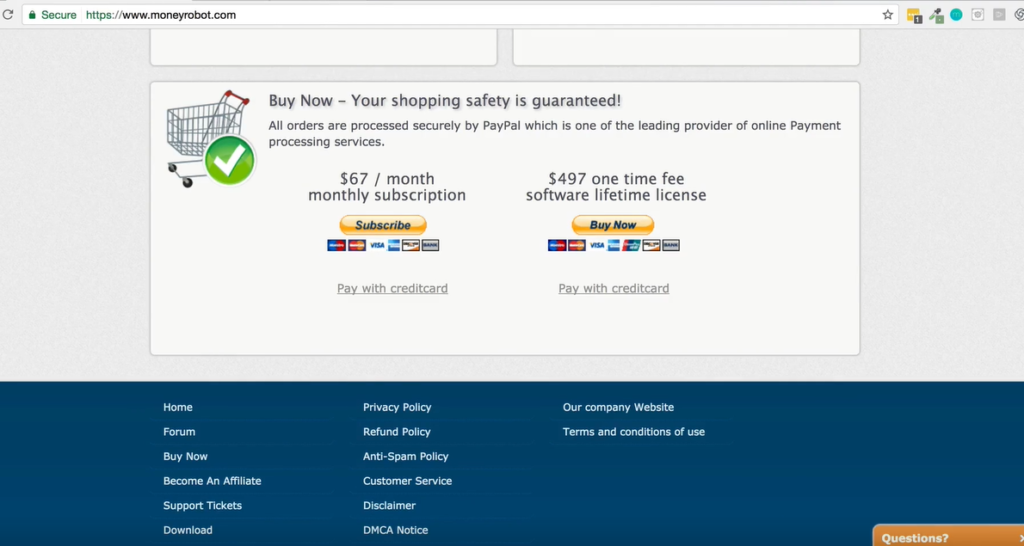 Installation of Money Robot
The way I install Money Robot it's on VPS. It's a windows program. So you need a PC and the best way to do that is to set that up on a remote server running in a cloud. So it's not hogging up your desktop and your RAM on your personal computer. And for my servers, I like to use Hosixy. I believe Money Robot have their own servers. If you want to get servers to run Money Robot through them you should reach out to support and see how much those are. But I use the Windows VPS servers through Hosixy so you can select one of these, I have the advanced one.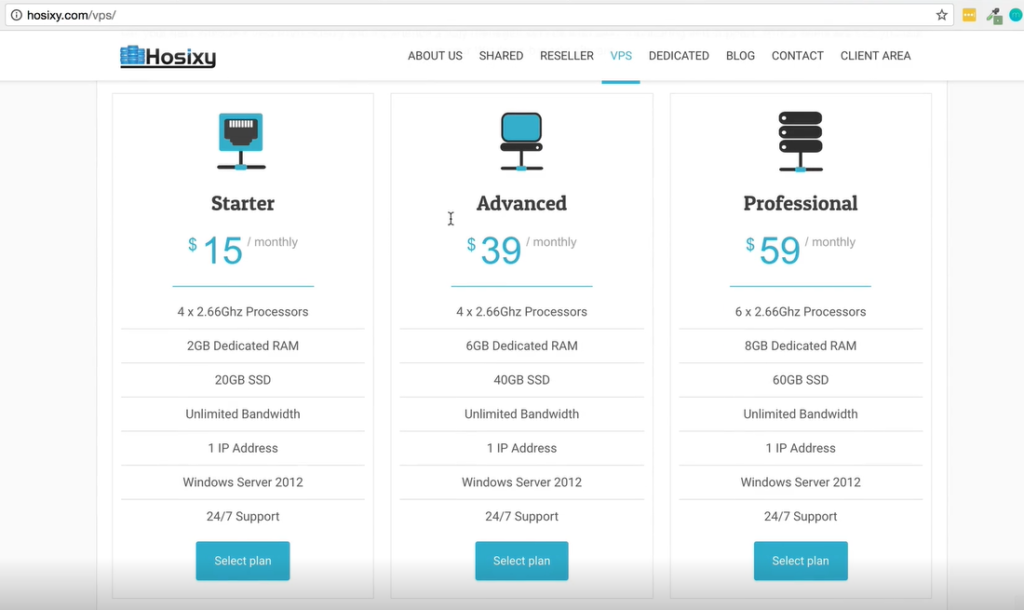 Multiple Licenses
And again each time you have another license, you'll just need a new VPS and then purchase another license so you can have multiple instances of this software running at the same time. If you have bunches of sites that you're looking to send backlinks, it's simple to set this software up.
Facebook Group
Once you sign up, they'll give some tutorials on how to get started and access to a Facebook group. So if you have questions you can you ask there and they have several thousand members are willing to help you. It is a very active Facebook community.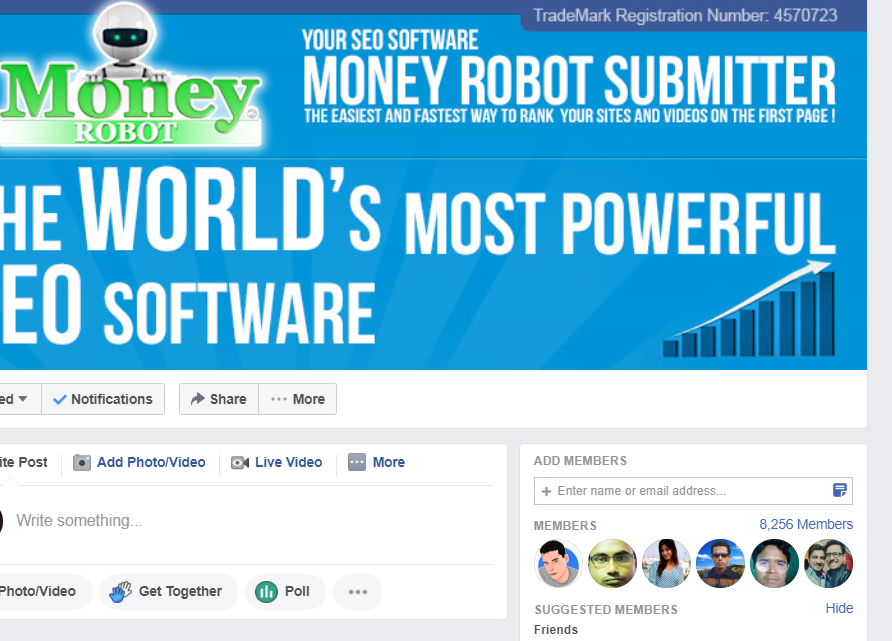 Money Robot on Mac
And so the other tool that you'll need to log into your VPS if you're on a Mac is Microsoft Remote Desktop. I'm not sure what the equivalent is if you're on a PC. This will allow you to log in to your Remote Desktop setup Money Robot, tweak it, set up your campaigns, start them and then log back. You will need to check campaigns from time to time.
So in order to get started, you'll come up here to Microsoft Remote Desktop, add New and then you'll enter your IP information, username, and password of your VPS. Log into your account, download Money Robot, install it, put your buyer and license information, and you are good to go.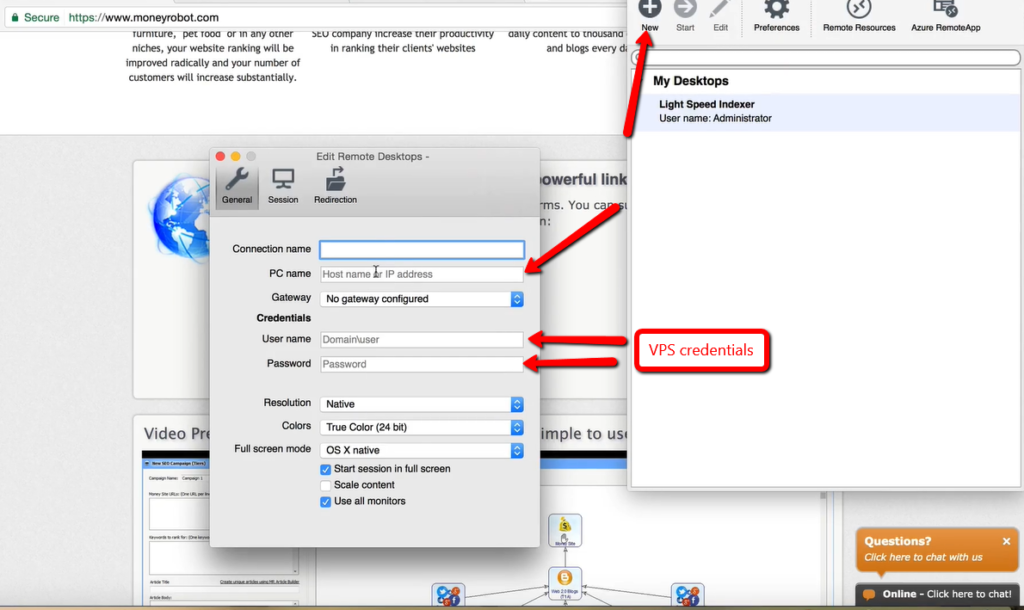 2Captcha account
One more thing, you will gonna need to buy 2Captcha service in order to automatically solve captcha needs in Money Robot campaigns. During the process of creating and signing up for new accounts, Money Robot will be asked to solve captchas numerous times, this services is a real time-saver and helps recognize captchas on the fly.  In order to add money to 2Captcha account click Replenish and choose 3rd option to pay via Credit Card or another payment option available to you.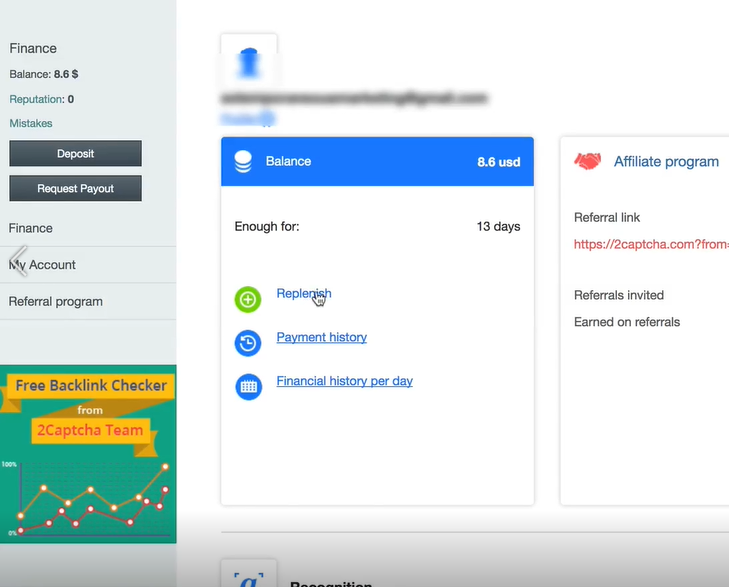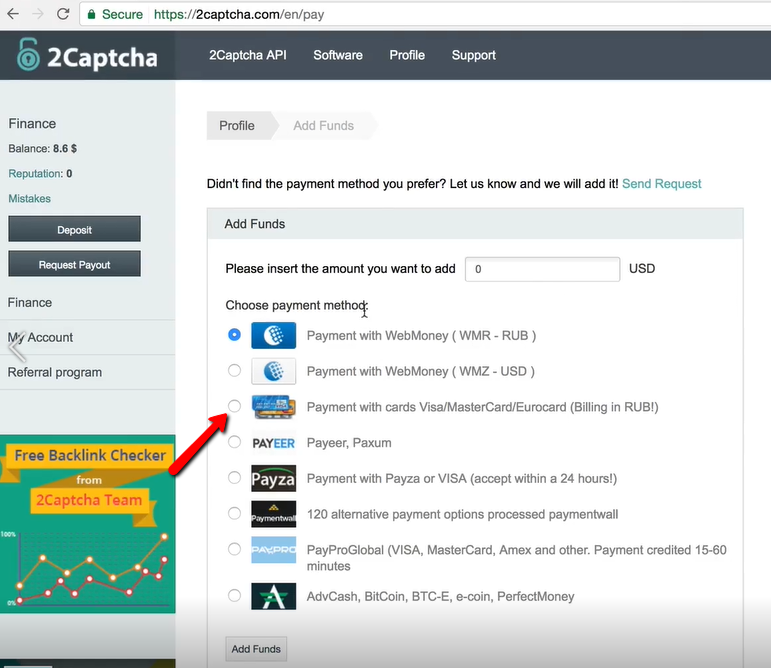 Setting Up a New Campaign
Money Robot has pretty simple campaign creation. Click New Campaign button and give your Campaign a name. Enter your money site URLs, keywords that you want to target and then click the link Create unique articles using MR Article Builder which lets Money Robot create a unique spun article. Find out how to create mass pages website with spun content in a related article.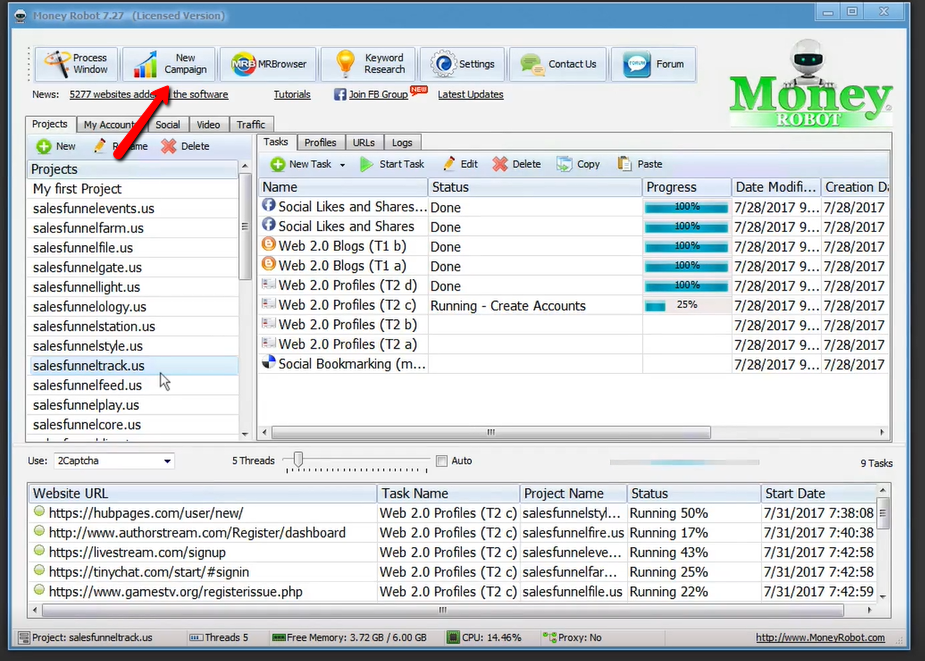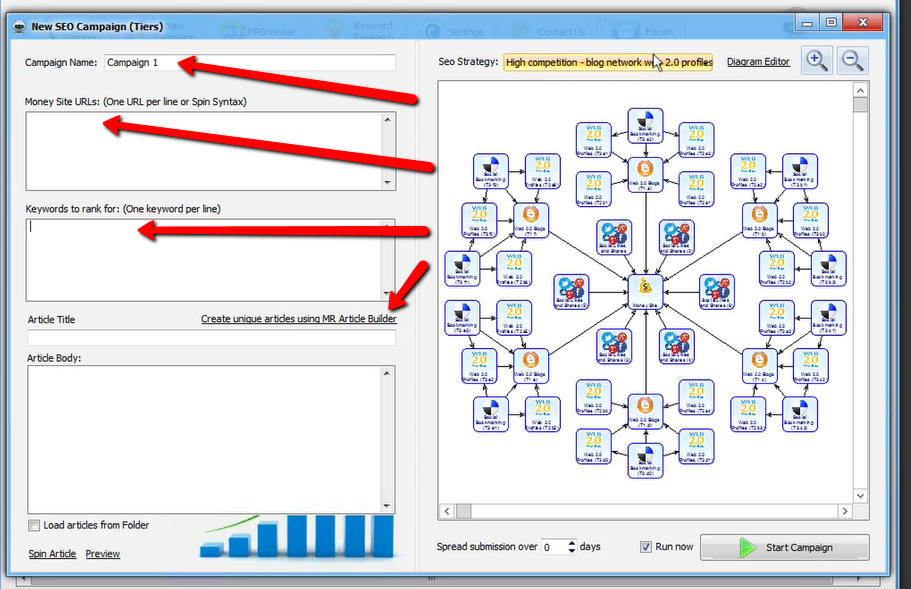 Choose from different diagram templates. Here you can choose to boost your videos or/and websites. All diagrams are labeled with competition low, medium, high and super high. Select a diagram template that's related to the goal of your particular ranking campaign and click Start Campaign. The tool will add New Campaign to the queue here and will go to work. So that's how simple it is to use money robot.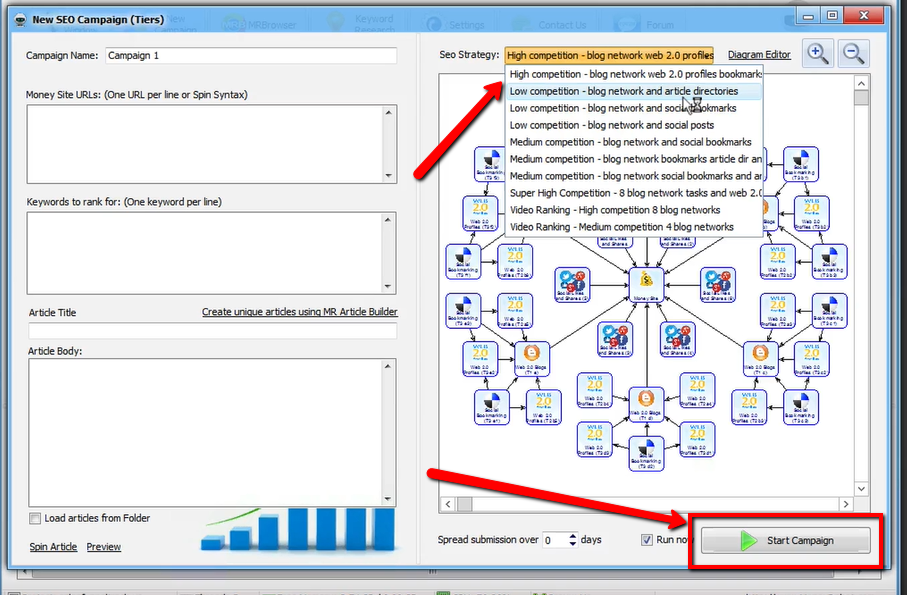 It's not essential for the long tail keyword strategy to boost your sites and videos with backlinks, but this is just going to give them that much more Authority. So if they're already ranking, if they're already showing up in search engines, it's just going to push them that much higher and make them outrank other websites and web search properties that are targeting similar keywords. 
Backlinks just kind like votes in the eyes of Google saying if you got all these thousands of votes and backlinks that this website or video is about this particular topic. It's a much higher chance that search engine is going to rank that piece of content over another one, even if it is better with fewer backlinks or no backlinks pointed at all.