Google announced a new performance tool for Search marketers. However, they didn't announce what information they track and how they use it. Let's have a look at the feature update first before moving on to updating our Search settings.
New Performance Planner for Search
Google announced the launch of a new Performance Planner to help with your ad spend planning.
How will it work?
It focuses on driving incremental conversions by identifying the best spend amounts for your campaigns.
For example, if you have $50k in ad spend spread across 100 different campaigns, it will recommend how to best distribute that budget across those campaigns to maximize conversions. It will also provide projected results based on these adjustments.
Google says that Performance Planner can help advertisers drive up to 43% more conversions.
They also explained how Performance Planner has been engineered to provide the most accurate forecasts possible.
"Performance Planner takes into account billions of search queries, and is usually updated every 24 hours. Performance Planner then simulates relevant ad auctions in aggregate, including variables like seasonality, competitor activity, landing page, etc.
It then forecasts conversions based on the conversion types in the "Conversions" column of your Google Ads performance reports."
Check it out in your Ads Manager to review the recommendations for your accounts.
Google spying on your shopping history
Most of you will already know that Google tracks your search and location history. What you might not know is that it also tracks your shopping history.
It does this based on the items that you purchase through any of Google's services, and also based on the receipts that are emailed to your Gmail account.
Google says that this information is only used to personalize your experience and not to serve ads. Lol, yeah right!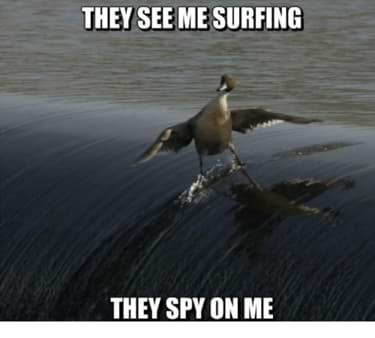 There is no way you can stop Google from storing this information, but what you can do is change your settings to stop allowing it to access and use this information in the products and services it provides you.
Here's how!
From Google.com, click on the "Settings" button at the bottom right of the page.
Click on "Search Settings".
Under "Private results," check the "Do not use private results" option.
PS: Removing this functionality might interfere with other Google services. For example, you won't be able to ask the Google Assistant questions about when your packages will be delivered.
Happy shopping in solitude!