Entrepreneurs often ask how they can correlate their WordPress website with social media platforms to achieve better user interaction. In simple words, IFTTT is an absolutely simplest platform marketers use to automate their social activities. If you've ever wanted your content to be automatically distributed across multiple social networks such as Pinterest, Twitter, and Facebook, then the IFTTT of WordPress Recipes are just what you're looking for.
Blog URL is not a valid WordPress URL
IFTTT will ask you for your WordPress URL and login credentials, so you can log in to your admin account. But very often this connection failed and you receive a message "Blog URL is not a valid WordPress URL". How to overcome this problem?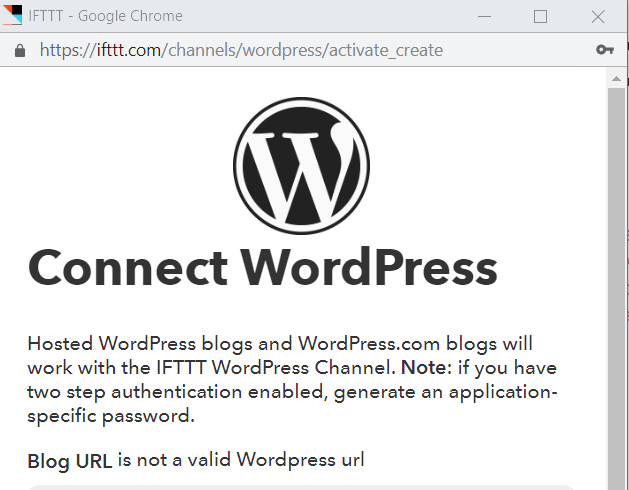 IFTTT FAQ
Firstly, check IFTTT FAQ if your blog meets the requirements. Check if XML-RPC is enabled, you have Admin rights, latest WordPress, WP 
plugins are up to date. Everything checks out. 

IFTTT help page says if you still got issue try Feed service, here are where things got interesting. Cause I'm okay with using WordPress RSS Feed with IFTTT, I'll show you how it turned out none the worth solution for my site with following plugins.
Featured Image in RSS Feed
Still, I wanted a feed to be nice, clean with featured image on each post, which is by default turned off. I found Featured Image in RSS Feed plugin, installed it and choose a medium size of the featured image as it looks optimal on the feed.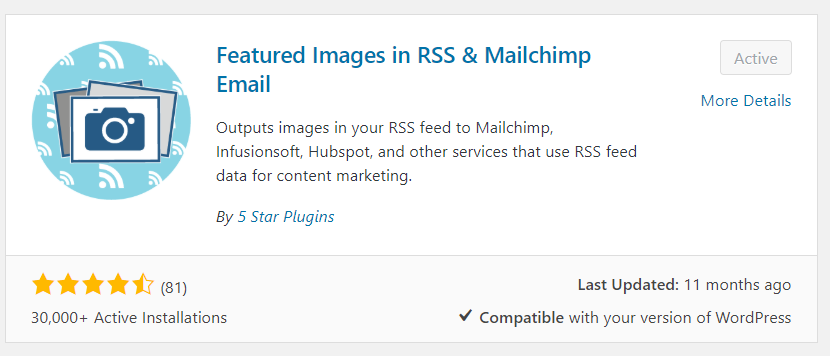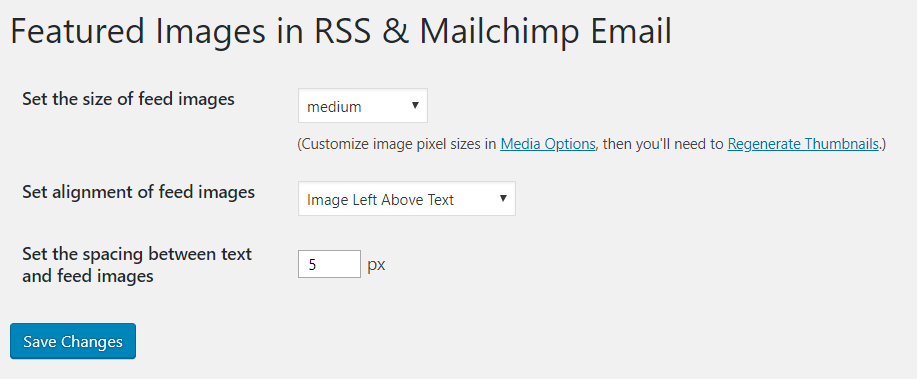 Category Specific RSS
Now we need to install this Category Specific RSS Feed plugin in order to divide our RSS Feed into different category channels. I'm doing this cause the number one goal here is to feed my Pinterest Category boards with relative pins from my WP blog. 
In menu options, you can choose up to 8 Category feeds which is work fine for me and my pinboards.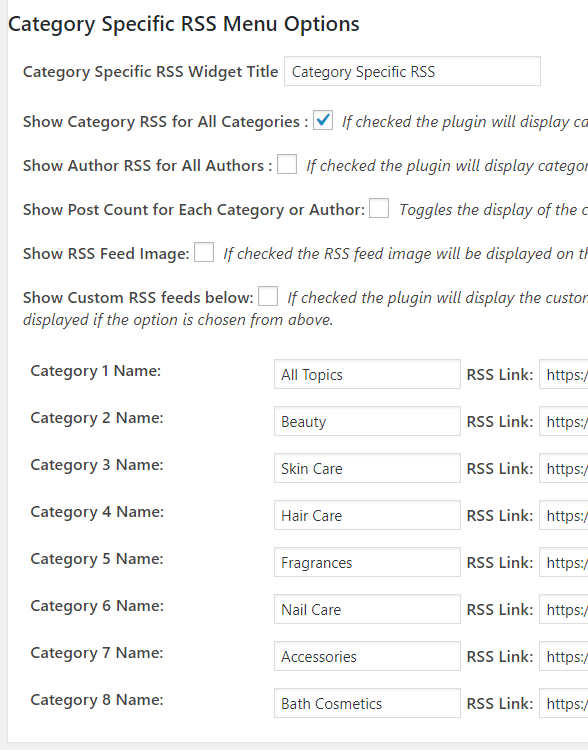 Setting Up IFTTT Applet
It remains to configure the connection in IFTTT Applet that connects particular Category RSS Feed with particular Category Pinterest Board.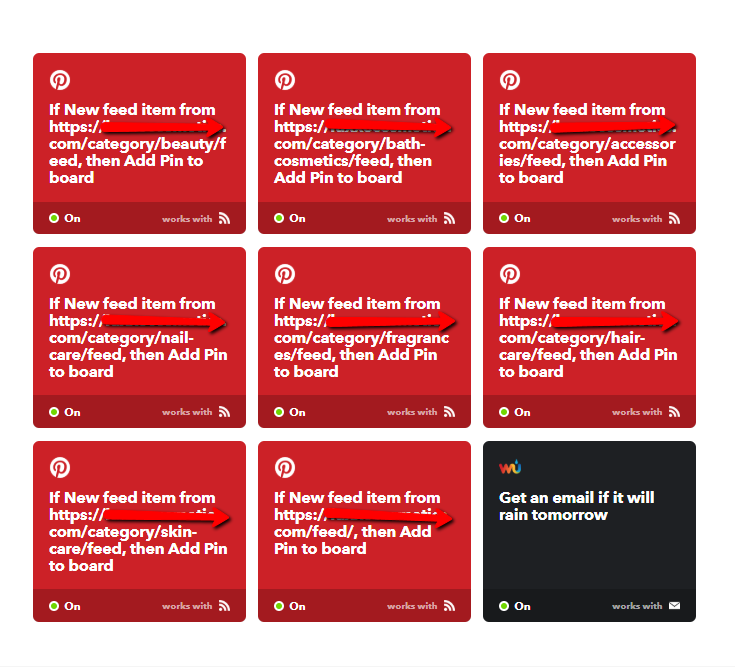 Yes, I have 8 similar applets in IFTTT instead of one, but I like this much better. It gives me more flexibility in order to manage feeds and boards. And if I'll decide to turn off some of the Category from feeding to Pinterest for problem-solving, upgrading or maintenance, there will be no harm to others categories.