Another effort by the visual social network to make shopping easier on the platform. A list of 700+ influencers to build relationships and grow your biz!
Order and Product buttons in the Stories
Instagram is trying harder and harder to become the go-to platform for shopping.
The latest update involves Stories and new Stickers that could make shopping on the app even smoother than it already is.
The new features were shared by Graham Paffett here, although we haven't come across any official announcement yet.
What's going on then? Two new Stickers have been brought into play which can be added to your Stories and used to send customers to your shop:
Order button.
Product button.
Have you seen these new stickers on your Insta yet?
It could very well just be a test the social network is conducting, so let's wait for an official announcement before getting too excited!
A 700+ quality list of micro-influencers
Looking for some micro-influencers to crack the Instagram game? Look no further!
Sai Teja shared a list of 700+ influencers (emails included) that you can test and leverage for your biz.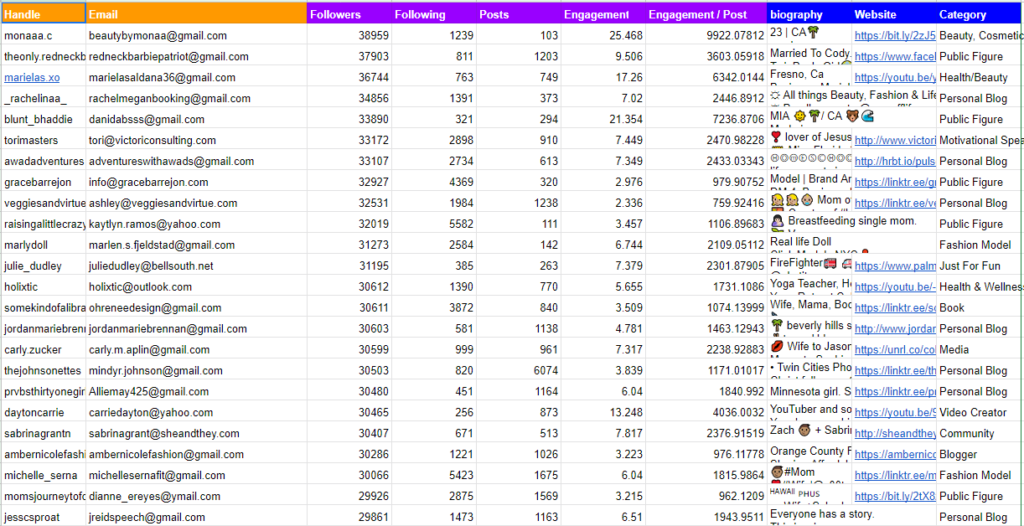 The niches covered are many:
Lifestyle.
Fashion.
Beauty.
Motivational speakers.
Home decor.
Entrepreneurs.
Athletes.
And many more…
Sai Teja said that the list has been put together using internal scrapers and Machine Learning algorithms to filter out spam profiles.
If you have any questions about the quality of the list, you can hit Saj Teja in his post.
Convert organic influencer posts into ads
Influencer marketing is growing exponentially, and it's not just us saying this. We've got the numbers to back it up.
As per Socialbakers recent report, Instagram influencers are posting 150% more sponsored content when compared to last year.
An Ipsos study by Facebook reveals that 68% of daily Instagram users use the app to interact with content creators.
In order to take Influencer marketing to the next level, Instagram is rolling out branded content ads. This ad format allows brands to create ads using organic posts from influencers they have relationships with.
Here's how it will work.
Content creators or Influencers need to share access with brands to promote their posts.
This can be done from the Advanced Settings of their Page.
Brands will then be able to see the influencer's posts in their Ads Manager under "Existing Posts".
They will also be able to use these posts as an ad within the Instagram Newsfeed or in Stories.
Old Navy, a brand which had access to this new feature shared this testimonial: "Promoting content directly from an influencer's handle inherently gives the post more authenticity than coming from a brand handle. We're seeing significantly higher engagement rates using this strategy."
Branded content ads will be available to all advertisers over the coming weeks. These ads will only be available for news feed ads initially, but will be rolled out to Stories over the coming months.